Handling projects with ease
- iTaskX for macOS makes it possible!
Discover iTaskX - the ultimate project management software for macOS. Plan, track and manage your projects on Mac with ease.
iTaskX is the perfect solution for project managers, architects, house planners, construction participants, advertisers, IT professionals, business analysts and project staff. No matter what industry you're in, iTaskX gives you the tools to successfully deliver projects.
With iTaskX you can create construction schedules, plan marketing or advertising campaigns, coordinate product launches, implement research and development projects in no time.

With an easy-to-use interface that integrates perfectly with macOS, you can effortlessly manage tasks, schedule resources, and track the progress of your projects. Whether you want to create simple schedules or coordinate complex projects, iTaskX scales perfectly to your needs.

Best of all, iTaskX is also compatible with Microsoft Project, so you can seamlessly continue working with existing Microsoft Project project data or deploy projects to Microsoft Project users and always take advantage of the macOS environment.

Get started with iTaskX today! Get your free trial and experience the power of macOS-compatible project management software.
iTaskX Standard
A simple way to get started is iTaskX Standard which already offer essential features for most projects. With a few clicks, iTaskX helps you answer questions like:
What is to be done?
Who will complete the task?
When must it be done?
How much will it cost?
What happens if work isn't completed on time or costs are exceeded?
iTaskX helps you achieve your project goal on time and on budget. And easier than you think.
iTaskX Pro
With iTaskX Pro you can plan and control every detail of your project. Beside the typical Gantt Chart the Pro edition offers additional views like:
Tracking Gantt (include summary and resource usage graphs)
Network Diagram
Task Board (Kanban)
Task Sheet
Task Usage (include summary and resource usage graphs)
Resource Sheet
Resource Usage (include summary and resource usage graphs)
New ways to view. More ways to do.
iTaskX Pro wrapped over 300 functions in a complete start-to-finish project management solution. And it's built with sophisticated tools that make using them way simpler than you'd think.
Microsoft Project friendly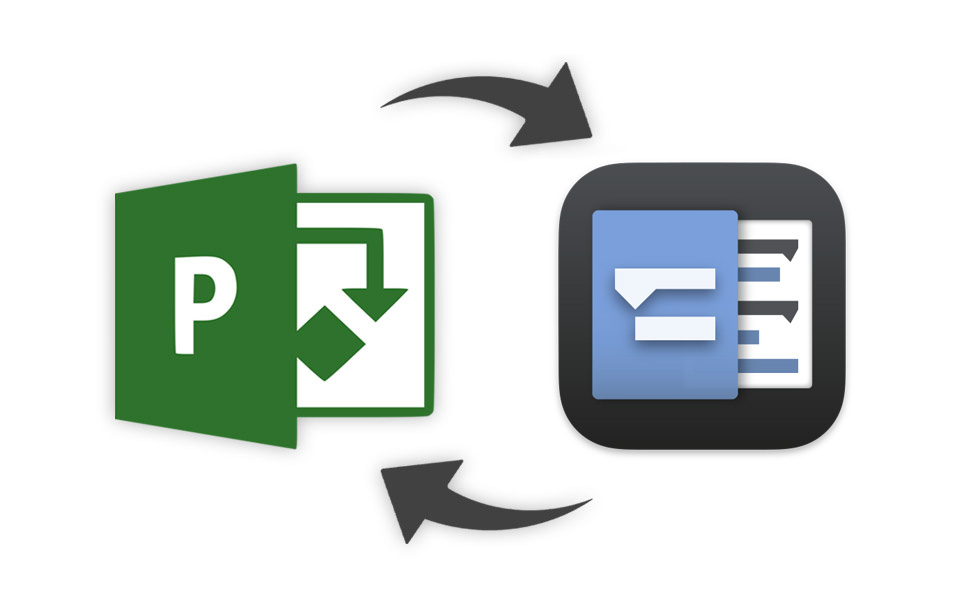 Teaming up with someone who uses MS Project? iTaskX Pro makes it a great working relationship. You can save iTaskX files as Microsoft Project XML files. Or open and edit Microsoft MPP Project files right in iTaskX. Most popular MS Project features, including:
Cost rate tables for work and material resources
Manually scheduled tasks
Recurring tasks
Work, material and cost resources
Project-calendar, resource-calendar, task-calendar
Task types: fixed units, fixed duration, fixed work
Baselines
Effort driven scheduling
Earned value analysis
are supported, too.
Und nun das Beste:
iTaskX Pro kann 275 Vorgangs- und 230 Ressourcenspalten mit MS Project austauschen!
And best of all, iTaskX Pro can exchange 275 task columns and 230 resource columns with MS Project!
Now it's no problem to work on the same project. Even if you use different apps.
iTaskX can also be used as a free Microsoft MPP file viewer on your Mac.
"We are proud to work for companies and organizations that fly into space, create the most fascinating buildings, invented the PC and changed the way we use phones today."
Free Trial Download